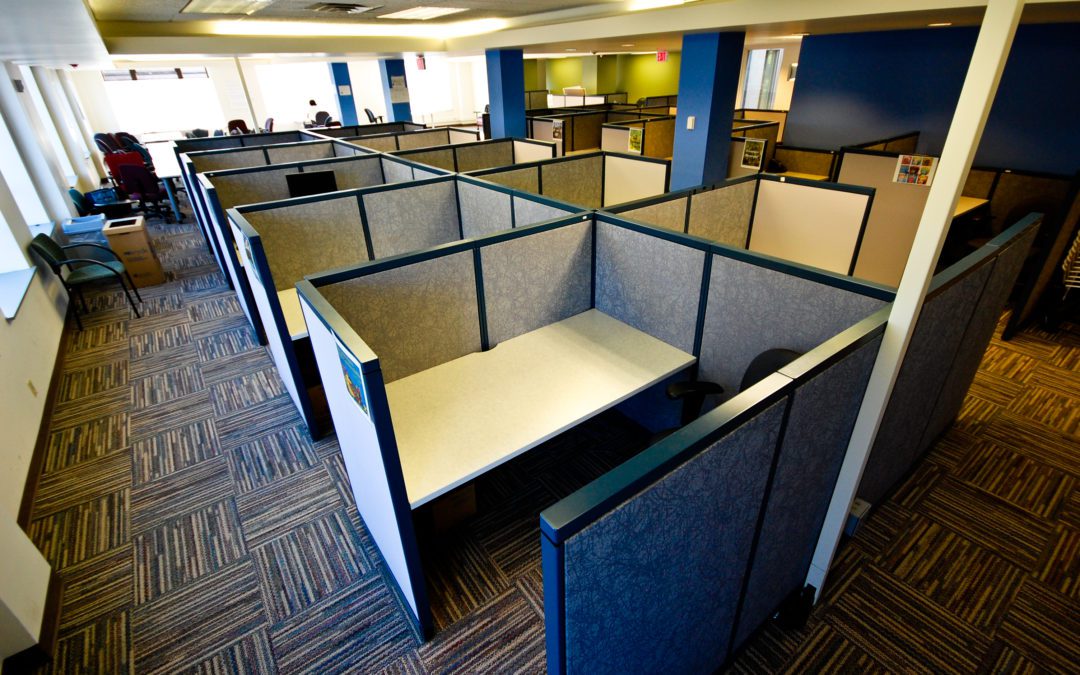 New social distancing rules mean our working environments will change. Some who have already returned have seen huge changes.
For office staff, there will be new concepts in dealing with their health and safety after lockdown. Honestly, the thought of working in this type of segregated 'cells' seems very oppressive. Other solutions with transparent screens are more open and but even these 'better' designs will take some adjusting to.
What about the 'water-cooler' and kitchens? I miss those fun conversations and social catch-ups. These will certainly be change!
As a self employed marketing consultant I work from home, so sticking to social distancing is not a problem there. I'm now the very best of friends with my coffee machine and I believe our relationship has gone to another level!
But I also used to hot-desk and co-worker spaces. It's a great way of connecting with people. As was business networking, absolutely key to new business and I've met great people at these events. Online meetings are a great tool. I have been an advocate for a long time. But you really can't beat face to face meetings, a more engaging and fuller experience.
It will be interesting to see how our environments and habits evolve. Safety is key but there are changes and everyone will need to adapt.