Marketing & Business Development Consultancy Services
Working with business owners and busy marketing professionals to grow business with effective strategic marketing, marketing planning and business development methods
I can help you with your projects and plans to help you realise your business ambitions.
I'm an experienced and independent freelance marketing consultant working with small and medium-sized businesses to boost their digital marketing results.
Over 30 years of experience with the business-to-business (B2B) sector.
* Strategic Marketing * Digital Marketing * Social Media * Coaching *
Find out how I can help you with a quick discovery call!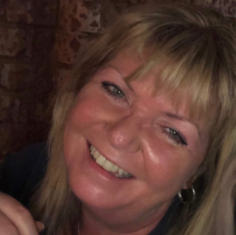 Find out how I can help you with a quick discovery call!
Marketing Strategy
"Our jobs as marketers are to understand how the customer wants to buy and help them to do so."
Bryan Eisenberg
Email Marketing
"Personalisation – it is not about first/last name. It's about relevant content."
Dan Jak
Social Media
"You cannot buy engagement. You have to build engagement."
Tara-Nicholle Nelson
Campaign & SEO Planning
"Your brand is the single most important investment you can make in your business"
Steve Forbes
Branding
"If people believe they share values with a company, they will stay loyal to the brand."
Howard Schultz
Web Development
"Great web design without functionality is like a sports car with no engine."
Paul Cookson
As a creative, working with Ann is great because of her marketing background. She dovetails into the creative process extremely well. She is a very process-driven person providing the resources you need at precisely the right time. Ann is a competent problem solver and an asset to any team.
Ann developed my company website. Right from the start her experience shone through and she showed excellent insight. She was professional, timely, creative and responsive resulting in great service and a great website. Ann has great ability to help with every aspect of a business, act as a 'sounding board" or just let you know when you need to take a step back and re-look, she's a good consultant that I value highly and thoroughly recommend.
Acclaimed Marketing proved to be an excellent asset, quickly bringing fresh ideas, direction and vision quickly and efficiently identifying our key USP's and tailoring relevant PR stories to match the company's growth strategy.
 I would have no hesitation whatsoever in recommending as a business partner, highly professional, extremely competent and personable.